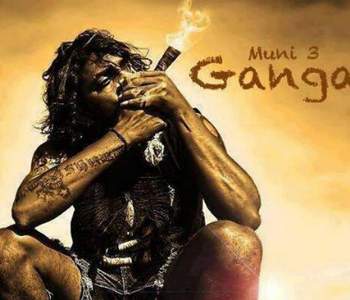 Star
Raghava Lawrence, Taapsee Pannu, Kovai Sarala, Renuka
Director
Raghava Lawrence
Music
Anirudh Ravichander
Release Date
Mon, 10th Jun 2013
Muni 3 Ganga tamil Movie Song Lyrics
Coming Soon Muni 3 Ganga Movie Song Lyrics
Story
Employees of a TV channel set out to capture ghosts as a marketing tactic. They choose a dark, spooky house and create fake ghost effects. They're in for a rude shock when they are chased and eventually haunted by real spirits.
Lawrence works as a cinematographer with a TV channel. Tapsee Pannu is a programme director in the same organization. Suhasini, the channel's boss, drafts Tapsee to make a programme on spirits. Since Lawrence loves Tapsee and wants to cozy up to her, he accepts the offer to be the project's camera director even though the mere mention of devil scares the daylights out of him. At the isolated bungalow by the side of a beach, Tapsee inadvertently plucks a 'mangalsutra' buried into the beach sand. Eerie happenings scare one crew member after another. It is when Tapsee takes it upon herself to unravel the mystery. However, the powerful spirit is not the one to easily eat the dust.
The director intersperses the narration with comedy and special effects. The quirks of the mother-son duo are intact! If Kovai Sarala entertains with her "kuppi gantulu", Lawrence recreates the old chemistry with the veteran actress. Almost all the scenes involving them work well, although the template is a repetition of the first part.