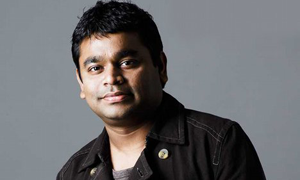 Ekk Deewana Tha songs and lyrics
Top Ten Lyrics
Kya Hai Mohabbat Lyrics
Writer :
Singer :
Mohabbat hai ek khwab yaek junoon hai
Kisi ko mohabbat agar hai
toh kyun hai
Mohabbat mein to sirf betabiyaan hain
Toh phir kyun mohabbat mein
dil ko sukoon hai, sukoon hai
Koi ye bata de ki kya hai mohabbat
Mohabbat

Mohabbat hai dariya mohabbat kinara
Mohabbat sitam hai mohabbat sahara
Mohabbat idhar bhi mohabbat udhar bhi
Mohabbat nazar hai mohabbat nazaara
Koi ye bata de bata de bata de

Mohabbat mein sab kuchh haseen lagta hai kyun
Sitam jo kare dil nasheen lagta hai kyun
Mohabbat hai jis se wo dil tode bhi to
Bura phir bhi dil ko bura lagta hai kyun
Koi ye bata de ki kya hai mohabbat mohobbat

Na samjha koi wo ada hai mohabbat
Ki inaam hai ya saza hai mohabbat
Kisi ne kaha hai to kyun ye kaha hai
Mohabbat khuda hai khuda hai mohabbat
---
How to use
In Junolyrics, This box contains the lyrics of Songs .If you like the lyrics, Please leave your comments and share here . Easily you can get the lyrics of the same movie. click here to find out more Lyrics.