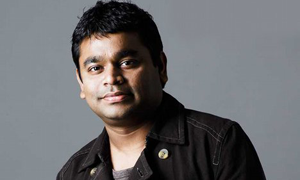 Ghajini songs and lyrics
Top Ten Lyrics
Kaise mujhe tum Lyrics
Writer :
Singer :
Ho oo hoo hooo
ho oo hoo ooo
hoo oo

Kaise mujhe tum mil gayi
Kismat pe aaye na yakeen
Lyricsmasti.com
Utar aye jheel main
Jaise chaand utarata hai kabhi
Houle haule
dhere se

gunguni dhoop ki tarah se
Tarnnum main tum
Chookey mujhe
Guzri ho yun
Dekhon tumhe
Ya mein sunoo
Tun ho junoon
Kyun pehle na
Aai tum

Kaise mujhe tum mil gayi
Kismat pe aaye na yakeen

Main to ye sochta tha
Ki aaj kal
Uppar wale ko fursat nahi
Phir bhi tumhein banake woh
Meri naazar mein chadha gaya
Rutbe main woh
Aur badh gaya

aa aa aaa
aa aa aaaa

Badley raate jharne aur nadi
Badkey ret tim tim
Chhedhe zindage dhool koi nahi
Badley barkha ki rimjhim
Badkengi rituen ada
par main rahoongi sada
Usi tarah

Teri bahon mein badhen daalke
HAr lamha
HAr pal

Aa aaa aaa
aa aaa aa

Zindagi sitar ho gai
Rim jhim malhar ho gai
Mujhe aata nahi

Kismat pe aaye na yakeen
Kaise mujhko mil gayi tum
---
How to use
In Junolyrics, This box contains the lyrics of Songs .If you like the lyrics, Please leave your comments and share here . Easily you can get the lyrics of the same movie. click here to find out more Lyrics.