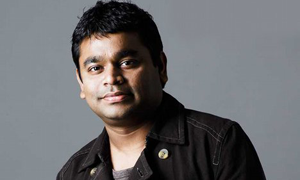 Yuva songs and lyrics
Top Ten Lyrics
Dhakka Laga Bhukka Lyrics
Writer :
Singer :
Dhakka Laga BhukkaKhayega Re Mukka
Ban Ja Re Ban Ja Mashal-E-Raah
O Yuva Yuva... O Yuva
Hum Albely Bade Manchaley
Dhum Jo Lagi To Chale Hum Chale
Chahee Phir Kaee
Yuhi Kisi Duniya Ki Kaamo Mein
Haath Milaye Na
Sang Chale Na

Ki Dum Mein Jo Dum Hai
Wo Apna Hi Dum Hai Kasam Se

Kisi Pe Bharosa Hum Karte Nahin
Kisi Ke Liye Hum Rukte Nahin
Kisi Ko To Hum Kabhi Chhedy Nahin
Koi Humein Chhede To Chhodte Nahin

Dhanak Nayi Hai Rang Naye Hain
Dagar Nayee Hai Rahi Naye Hain
Aur Jo Hain Kal Ke
Wo Aate Jaate
Yahan Wahan Beech Mein
Aise Hi Aaye Na Raah Kate Na
Humse Mili Na Jo Batien
To Muh Band Rakhon Na

Kshama Karna Jo Lage Baat Buri
Bole Guru Khaho Baat Khari
Gaadi Aapni Dhekhe Jhandi Hari
Roka Jo Kisi Ne To Chhode Patri

---
How to use
In Junolyrics, This box contains the lyrics of Songs .If you like the lyrics, Please leave your comments and share here . Easily you can get the lyrics of the same movie. click here to find out more Lyrics.