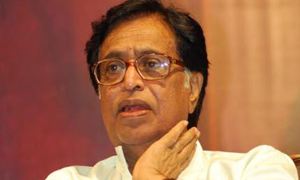 Mashaal songs and lyrics
Top Ten Lyrics
Footpathon Ke Ham Rehne Wale Lyrics
Writer :
Singer :
futapaathon ke ham rahane vaale raaton ne paala ham vo ujaale - 2
aakaash sar pe pairon tale
hai door tak ye zameen
aur to apana koi nahi - 2
futapaathon ...

koi nahi na sahi
ham kyun aansu bahaayen
duniya jale na jale
ham tum masti mein gaayen
gam se nikal bhool ke chal
kya hoga kal
apana vahee, is pal mein jo hai yaheen
aur to ...

maan nahi baap nahi
jaise jiyen paap nahi
na koi ghar na koi dar
hai paas kya jisaka ho dar
na manzil hai na saahil hai
ham hain dil hai
ye dil hamen, le jaaye chaahe kaheen
aur to ...

hon bachapan mein khele gam se
nirdhan gharon ke bete
phulon ki sej nahi
kaanton pe ham hain lete
bhukhe rahe hain gam sahi
dil ye kahe
roti jahaan, hai svarg apana vaheen

---
How to use
In Junolyrics, This box contains the lyrics of Songs .If you like the lyrics, Please leave your comments and share here . Easily you can get the lyrics of the same movie. click here to find out more Lyrics.