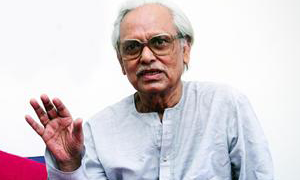 Jwar Bhata songs and lyrics
Top Ten Lyrics
Prabhu Charanon Mein Dip Jalaao Lyrics
Writer :
Singer :
Prabhu Charanon Mein Dip Jalaao, Man Mandir Ujiyaala HoKarein Kripa Jo Krishnachandra To, Kyuun Dukh Ka Andhiyaala Ho



Hridayakamal Ka Sinhaasan, Bane Krishna Ka Vrindaavan
Jivan Apana Use Saunp Do, Jo Jag Ka Rakhavaala Ho

Naina Prem-Chakor Sakhi, Chanda Nandakishor Sakhi
Un Nainan Se Dekh Jagat Ko, Base Jahaan Nandalaala Ho

Giridhar Ke Charanon Mein Aa, Raadheshyaam Naam Gun Ga
(Raadheshyaam Raadheshyaam) - 2, Giridhar Ke Charanon Mein Aa
Maalik Mera Bansiwaala, Man Mera Brajabaala Ho

---
How to use
In Junolyrics, This box contains the lyrics of Songs .If you like the lyrics, Please leave your comments and share here . Easily you can get the lyrics of the same movie. click here to find out more Lyrics.