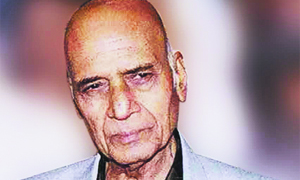 Chambal Ki Kassam songs and lyrics
Top Ten Lyrics
Chanda Re Mere Lyrics
Writer :
Singer :
(chandaa re, mere bhaiyaa se kahanaa,
o mere bhaiyaa se kahanaa, bahanaa yaad kare) -2
o chandaa re
kyaa batalaaun kaisaa hai vo
bilakul tere jaisaa hai vo
tu usako pahachaan hi legaa
dekhegaa to jaan hi legaa
tu saare sansaar me chamake
har basti har gaanv me damake
kahanaa ab ghar vaapas aa jaa -2
tu hai ghar kaa gahanaa
bahanaa yaad kare
o chandaa re
raakhi ke dhaage sab laae
kahanaa ab na raah dikhaae
maan ke naam ki kasame denaa
bhet meri ke rasame denaa (??)
puchhanaa us ruthe bhaai se
bhul hu_i kyaa maan-jaai se
bahan paraayaa dhan hai kahanaa
usane sadaa nahi rahanaa
bahanaa yaad kare
o chandaa re
---
How to use
In Junolyrics, This box contains the lyrics of Songs .If you like the lyrics, Please leave your comments and share here . Easily you can get the lyrics of the same movie. click here to find out more Lyrics.