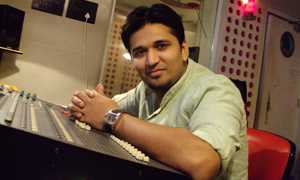 Ghanchakkar songs and lyrics
Top Ten Lyrics
Ghanchakkar Babu Lyrics
Writer :
Singer :
Oye Oye Oye Dhapi
Oye Oye Oye Jhapi
Oye Oye Oye Pappi
Umm..Muah

Sun Oye Ghanchakkar Babu
Tere Chakkar Hai Bekabu
Hua Bheja Talke Sabu Dana Re..
Karta Apne Mann Ki
Bhook Badi Hai Dhan Ki
Sabne Tujhko Sanki Mana Re..

Oh Lutiya, Oh Khatiya, Oh Lungi
Spontaneous Jholam Patti

Oh Ghanchakkar Sun Le
Chaal Ke Sweater Bun Le
Shakkar Badley Gudh Le Jana Re

Lafda, Jhagda, Sumdi
Spontaneous Jholam Patti

Wah Re Wah, Wah Re Wah
Tujhme Bharke Yeh Shaitani Buddhi
Tauba Kehke Shaitanon Ne Bhi
Karwa Li Nasbandi
Hey..
Tujhko Kya Pakdega Bhia
Daargoa Koi Thaane Ka..
Tune Kardi Hai Fbi Ki Bhi
Nikkar Gandi

Bank Ho Ya Locker
Baap Ka Tere Naukar
Khada Hai Khulla Hokar Aana Re..
Mantar Tere Hatke
Sur Se Thoda Bhatke
Aaya Hai Joh Ratke Gaana Re..

Aye Chammiya, Ramiya, Oh Gulti
Spontaneous Jholam Patti.
---
How to use
In Junolyrics, This box contains the lyrics of Songs .If you like the lyrics, Please leave your comments and share here . Easily you can get the lyrics of the same movie. click here to find out more Lyrics.