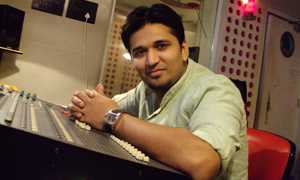 Lootera songs and lyrics
Top Ten Lyrics
Manmarziyan Lyrics
Writer :
Singer :
Audio On: T-Series

Manmarziyan Lyrics
Yun to solah saavan aaye gaye
Gaur nahi kiya humne
Bheega man ka aangan is martaba
Kya jaane kya kiya tumne

Dil mein jaagi..
Ishq waali manmarziyan, manmarziyan
Zid ki maari (yun to solah)
Bholi bhaali (saavan)
Mannmarziyan (aaye gaye)
Mannmarziyan

Abb talak se
Kuchh alag si manmarziyan.. Manmarziyaan..
Hum zameen pe (bheega man ka)
Toh falak se (aangan)
Manmarziyan (iss martaba)
Man marziyaan...

Sikkon jaise
Hai uchhaali
Manmarziyan, manmarziyaan
Zidd ki maare (yun to solah)
Bholi bhaali (saavan)
Manmarziyaan, manmarziyaan (aaye gaye)

Be-adab si
Par gazab si
Manmarziyan, manmarziyan

Hosh khoya
Par sambhali manmarziyan (yun to solah)
Manmarziyaan (saavn)
Zidd ki maari (aaye gaye)
Bhooli bhaali manmarziyan, manmarziyan
---
How to use
In Junolyrics, This box contains the lyrics of Songs .If you like the lyrics, Please leave your comments and share here . Easily you can get the lyrics of the same movie. click here to find out more Lyrics.