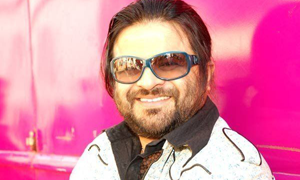 Yeh Jawani Hai Deewani songs and lyrics
Top Ten Lyrics
Battameez/ Badtameez Dil Maane Na Lyrics
Writer :
Singer :
Badtameezi ek bimari hai, aisi bimari jo dheere dheere waqt ke sath budhape mein badal jati hai. Main kehta hoon jab tak budhapa nahi aata, thodi badtameezi hi kar lete hain.

Paan me pudeena dekhaa, naak ka nageena dekhaa
Chikni chameli dekhi, chiknaa kaminaa dekhaa
Chand ne cheater hoke cheat kiya
to sare tare bole, gilli gili akka..



Meri baat teri baat
Zyada baatein buri baat..
Thali mein katora leke
Aalu-bhat, puri-bhat
Mere peechhe kisi ne repeat kiya to saala
Maine tere muh pe mara mukka..

Ispe bhoot koi chadhaa hai, thaihrna jaane naa
Ab to Kyaa buraa kyaa bhalaa hai, Fark pehchane naa
Zid pakad ke khada hai kambakht, chhodna jane naa

Badtameez Dil, badtameez dil, battameez dil maane naa..

Ye jahaal hai, sawaal hai, kamaal hai
Jaane naa, jaane naa..

Badtameez dil badtameez dil
Badtameez dil..
Maane naa..

Hawa mein hawana dekha
Dheemka falana dekha
Sing ka singada khake
Sher ka gurrana dekha
Poori duniya ka gol gol chakkar le ke
Maine duniya ko maara dhakka..

Aeee.. Bollywood Hollywood
Very very jolly good
Aee raai ke pahad pahad pe
Teen foota lilliput
Mere peechhe kisi ne repeat kiya to saala
Maine tere munh pe maara mukka

Ayyashi ke runway se khud ko
Modna jaane na
Kambal bewajah yeh sharam ka
Odhana jaane na
Zidd pakad ke khada hai kambakht
Chhodna jaane na..

Battameez dil, badtamiz dil
Badtameez dil..
Maane na.. maane na.. (x2)
---
How to use
In Junolyrics, This box contains the lyrics of Songs .If you like the lyrics, Please leave your comments and share here . Easily you can get the lyrics of the same movie. click here to find out more Lyrics.