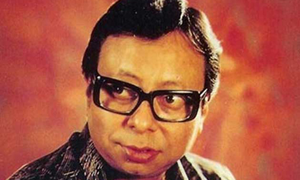 Gang songs and lyrics
Top Ten Lyrics
Meri Payal Bole Lyrics
Chhan nan nan na na
Shokh haseena ye to bata de teri ada mein jaadu kya hai
Kyon balakhaaye kyon laharaaye tere badan mein kaisa nasha hai
Chhan nan nan na na chhan nan nan na na
Bole chhan chhanan na na
Chhan chhanan meri paayal bole
Dole san sanan na na san sanan na na purava dole
Bole chhan chhanan na na
Chhan chhanan meri paayal bole
Dole san sanan na na san sanan na na purava dole
Bole chhan chhanan na na
Chhan nan nan na na chhan nan nan na na
Ui ude aanchal hui jaaye halachal
Chali hava angana kalaai mein kangana
Khanak jaaye aur bole khan khan
Ye bindiya damake ye chunar chamake to nas nas mein ho jhan jhan
Kajare mein dhul ke baalon mein khul ke raaj hain dil ke khole
Bole chhan chhanan na na
Chhan chhanan meri paayal bole
Dole san sanan na na san sanan na na purava dole
Bole chhan chhanan na na
Nai rut aai kai rang laai
Nikali naha ke main gajara saja ke main
Kaanon mein pahan ke baali
Tan ho gulaabi jaise jaam sharaabi
Jaise aise lage honthon pe laali
Paas jo aaye hosh ganvaaye
Sang mere vo hole
Bole chhan chhanan na na
Chhan chhanan meri paayal bole
Dole san sanan na na san sanan na na purava dole
Bole chhan chhanan na na.
---
How to use
In Junolyrics, This box contains the lyrics of Songs .If you like the lyrics, Please leave your comments and share here . Easily you can get the lyrics of the same movie. click here to find out more Lyrics.