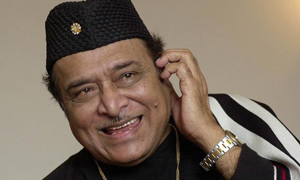 Daman songs and lyrics
Top Ten Lyrics
Jay Bhagawathi Lyrics
Writer :
Singer :
He bhanwati aaj apne
Pita agar madhur gayenge
Charo diaye diwakar ki jyoti se damke
Muha akriti nayan main karodo deep jhilmiayenge
Khule kesh sindur mathe pe damke
Gale rakt kamlo ki mala bhi damke
Mila hai tumhe tej har dewta se
Tumhare darsh ko har ek nain tarse
Jai devi durge namo devi durge
Jai durge namo devi durge

He shivprtiya sasi shekhra shakti swarupa
Tripur sundari sankham chakar dhanu
Khadag dharini
He mata singh shobhita
Mahishasur danaw sangharhani
Uma parwati kan rupda
Durga durgati harni jiwadani
Sugdha ma ratan kundana.
---
How to use
In Junolyrics, This box contains the lyrics of Songs .If you like the lyrics, Please leave your comments and share here . Easily you can get the lyrics of the same movie. click here to find out more Lyrics.