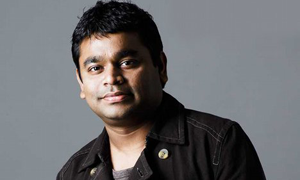 Jeans songs and lyrics
Top Ten Lyrics
Hayirabba Hayirabba Lyrics
Writer :
Singer :
noovoo nake naka madhoovita madhoovita
(haira haira hai raba) - 2
fiftikeji tajmahal nake naka
flet techina nandavanam nake naka
(haira haira hai raba) - 2
koka sejoo venalalo nake naka
faksoolochina srikavi kanake naka
moojoonaparlalo ninoo kadivena
kooshoolatoti tadi toodichena
niggoolevo tappakonena pedavi pene pavalinchena
patoo poova poota tene neenadoom sagam taganivama

(haira haira hai raba) - 2

kalisi idaram chiroonadakalato amerikane tirigodam
kadalipe errati tivachi parachi eropalo koloovoondam
mana premane kavi padaga
cheliki verankoo samadhi nidara chedagodadam
neleekasame dati egarakoo emenado nee manasakoo oolasamoo ootsahamoo
prema pichito gale tirgakoo emenado nee vayasakoo ayasamo avesamo
peragaliki vayasaye nelataliki vayasaye
koti yoogalenagani premakoo matram vayasepodoo

(haira haira hai raba) - 2

cheripoolanoo dochegali chevilo cheppenoo elavyoo
sekas chetlalo dapoopakshi nato anadi elavyoo
nee premane noovoo teloopava
galooloo pakshooloo prema tatvame koomilinavela
ontikalito poove nilichenoo nee kooroolalo nilichendookoo poomalavo poovetana
chinde chinookooloo nela valenoo nee booggale moodadana nenoo ninoo moodadana
sansaya komana chilichinanoo pranamoodoona oka nimoosham
priya noovoo ninoo vidite marookshanam voondadoo na pranam

(haira haira hai raba) - 2

---
How to use
In Junolyrics, This box contains the lyrics of Songs .If you like the lyrics, Please leave your comments and share here . Easily you can get the lyrics of the same movie. click here to find out more Lyrics.