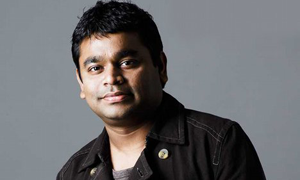 Rang De Basanti songs and lyrics
Top Ten Lyrics
Ik Onkar Sat Naam Lyrics
Writer :
Singer :
Ik Onkaar Sat Naam Kartaa Purakh Nirbh-A-O Nirvair Akaal MooratAjoonee Saibhn Gur Parsaad Jap Aad Sach Jugaad Sach
Hai Bhee Sach Naanak Hosee Bhee Sach
Sochai Soch Naa Hov-A-Ee Jay Sochee Lakh Vaar
Chupai Chup Naa Hov-A-Ee Jay Laa-I Rahaa Liv Taar
Bhukhi-Aa Bhukh Naa Utree Jay Bannaa Puree-Aa Bhaar
Sehas Si-Aanpaa Lakh Hoh Taa Ik Naa Chalai Naal
Kiv Sachi-Aaraa Ho-Ee-Ai Kiv Koorhai Tutai Paal
Hukam Rajaa-Ee Chalnaa Naanak Likhi-Aa Naal

---
How to use
In Junolyrics, This box contains the lyrics of Songs .If you like the lyrics, Please leave your comments and share here . Easily you can get the lyrics of the same movie. click here to find out more Lyrics.