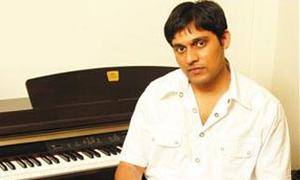 Cheluvina Chilipili songs and lyrics
Top Ten Lyrics
Nijaana Naanena Lyrics
Writer :
Singer :
Nijaana Naanena.. Ninna Jothe Jotheyaagiruve..
Idella Premanaa.. Nanna Manasanu Keliruve..
Nanna Edeyali Yaaro.. Kachaguli Iduva Haage..
Benna Hinde Yaaro Ninthu Ninnede Doodida Haage..
(Are Are Are Usirali Vega.. Entha Hosa Hosa Sihi Sukha Eega..
Nanna Kushi Ondu Dhummikkuva Joga.. Aa haa….) – (2) (Nijaana..)
Ee Vayassige Dina Dina Hosa Vasantha..
Ee Manassige Prati Kshana Neene Prapancha..
Ee Ullasake, Utsaahake Neene Muhurtha..
Buguriya Haage Thiruguva Manasu..
Nenapige Baarada Saavira Kanasu..
Cheluvina Chilipili Eradu Hrudayadi..
Sundara Anubhavavu… (Nijaana..)
Ee Manassali Aase Ittu Gotte Irlilla..
Ee Vayassali Preethi Baro Sulive Irlilla..
Naa Ninna Kaana Modalu Nange Enu Thildilla..
Nannalli Naanu Kaledu Hode..
Ninnali Endo Berethu Hode..
Olavina Chilipili Eradu Hrudayadi..
Sundara.. Sukhamayavo… (Nijaana..)
---
How to use
In Junolyrics, This box contains the lyrics of Songs .If you like the lyrics, Please leave your comments and share here . Easily you can get the lyrics of the same movie. click here to find out more Lyrics.