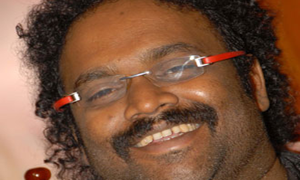 Indhra songs and lyrics
Top Ten Lyrics
Gum Gum Lyrics
Writer :
Singer :
gum gum gumtale gum - (8)
tannota kansale, kannagge gumtale
chenangge chintane priti aanandane
ogarina miseaa aachale tagrange gumtango
gum gum gumtale gum - (8)
hey navrangi ninu, gum gum gum
hey madrangi nanu, gum gum gum
usse madu gunta needu hovoo
hari dabba aina nanu gogo
sigdidre bidtina, bidu ninna bigumada
sikdidre aanoda mai manse kalloda
neenantu darwada seemeya sakktu kahra ganele
gum gum gumtale gum - (3)
ye mannane priti gum gum gum
hey yenedo kelati gum gum gum
byare matu beda ba re chandree
suremadu tinna ninna sundaree
oorella notaite, maruwade hogaite
bisihalu kadaite, kudiyenta kugaite
na honge skitorge sironde jela allkana
gum gum gumtale gum - (8)
---
How to use
In Junolyrics, This box contains the lyrics of Songs .If you like the lyrics, Please leave your comments and share here . Easily you can get the lyrics of the same movie. click here to find out more Lyrics.