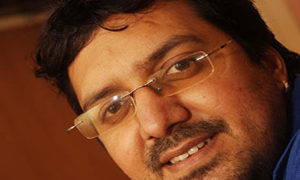 Manasugala Mathu Madhura songs and lyrics
Top Ten Lyrics
Nanna Ammana Maelaane Lyrics
Writer :
Singer :
nanna ammana melaane, nanna appanna melane
ninna na ishtay padtyanee, neno irde din kashta padtenee
nanna kanninea melane, nanna mansine melane
khanige sikemuthhu kadteni, niono barde ille addo bidteni
nina supkage, nina hitkage, uta nidde bidtenu
nanna ammana melaane, nanna appanna melane
huttida ooru, ooruina mandi nadiuwa darigalu
nadiwali ebbaru kattide walla, maleyali hadu galu
maleyada taida manninane nene nodida hejjegalu
ebbarina mansina matugalage baridu pathygalu
ondendu hodgalu kavigalu devaru ide
kavigalige kaigalu mogiyode nodi hrudayaide
jodi yettana melane, hodo bandiya naglane
gudisal salu, gudiyagante, chilipili hakkegalu
naduwan dinaoo nenpagaoodo hiriyali matugalu
madukin pustak tereded beku, endigo naugalu
pratiputdallu mardedbeku, nadina herdigalu
ee nada kattida yella gaurav hij beku
nana dana koduguwe aage, nade bid beku
kannda bhajana melane, janpad padana melane
ninna pad magi irutene, ninna yadaya kadmagi irteni
---
How to use
In Junolyrics, This box contains the lyrics of Songs .If you like the lyrics, Please leave your comments and share here . Easily you can get the lyrics of the same movie. click here to find out more Lyrics.