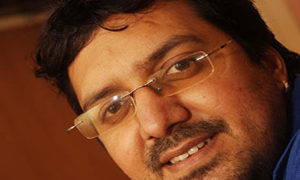 Mandakini songs and lyrics
Top Ten Lyrics
Bellakki Bellakki Lyrics
Writer :
Singer :
bellakki bellakki salelli
manjina reshime halalli
tilikondu - (3) hodenare
jarikondu - (3) bandenanu
hadikondu - (3) jittenanu
marigeda hoowagela pakshigala pranigala
zari zari jalpath nadi nadi aligal
yella wondu madudalli modagala haginanu
achhebeli prakruti nodu
entha lachhar nodi hadu
bellakki bellakki salalli
manjina reshime halalli
hey himway hehe himwe nannide ibbane beka
he samwe gham gham samway naguwena gandha beka
hey tumbi hey hey tumbi hoszingara beka
ho gali wetangali namma omkara beka
are rererere kogile ninna padduke nane shruti
are rererere navile ninna natyake nane kruti
hadi koniuthha loka maryutha
yella rasaiyo snehaoo nannago
bellakki bellakki salalli
manjina reshime halalli
o minchi kol minchi nanna vol begabeka
hey chukki ningu chukki nanna kanbelaku beka
hey moda odu moda dhahak neeru beka
oo ???? singara sidile nanna yada bedata beka
are rererere ambara ninn melonadu sahi madale
are rererere sagira ninna mayalli saitumbali
ye prakrutiye priti aakrutiye
ninna hesaragu bhagyaoo nannaoo
bellakki bellakki salalli
manjina reshime halalli
---
How to use
In Junolyrics, This box contains the lyrics of Songs .If you like the lyrics, Please leave your comments and share here . Easily you can get the lyrics of the same movie. click here to find out more Lyrics.