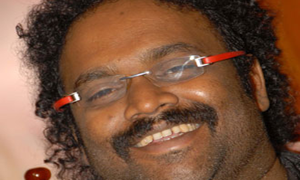 Kool...Sakkath Hot Maga songs and lyrics
Top Ten Lyrics
Coffeeg Hogonva Lyrics
Writer :
Singer :
Coffeeg hogonva – kaalu haaktale
Shopping madonva – khaali madtale
Swalpa thakkollo – bisi aagutte
Doora ninthkollo – chali aagutte
Yenu maadodhu
Muddu madonva – lipstick antutthe
Kusthi madonva – maikai noyutte
Schoolig hogonva – mestru baitaare
Marriage aagonva – innu time aithe
Yenu maadodhu
Yenu maadona – yochne maadona
Ondu yeradu mooru nalku yenisi kodtiya
Mathsalli naan weaku
Sixu packu hudugi naanu hatra bartiya
Aagalla naan locku
Mansalli irodu ninge helbittu
Naanu haalade hrudaya adavittu
Hode thale kettu
Yenu maadona – yochne maadona`
Coffeeg hogonva – nananana
Uppu kaara thinno vayasu thumba naisu
Idu ondu ulta casu
Ha.. Appa mamman bittu bartin neene bosu
Complete memory losu
Hudugi lovingu huduga cryingu
Lifu dancingu godu laughingu
Yene darlingu
Kathlalli hogonva – bhaya aagutte
Hm… – aha…
---
How to use
In Junolyrics, This box contains the lyrics of Songs .If you like the lyrics, Please leave your comments and share here . Easily you can get the lyrics of the same movie. click here to find out more Lyrics.