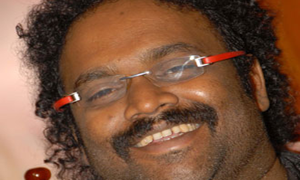 Maleyali Jotheyali songs and lyrics
Top Ten Lyrics
Nee Sanihake Bandre Lyrics
Writer :
Singer :
Nee sanihake bandare hrudayada gathi enu..
Helu neenu… Neene helu…
Innu ninna kanasinalli kare neenu shuru naanu..
Ninnolavige midiyada hrudayada upayoga…
Enu helu.. Helu neenu…
Sameepa banthu bayakegala Visheshavaada meravanige…
Ideega nodu beralugala Saraagavaada baravanige…
Ninna bittu illa jeeva Endhu kooda ondu galige…
Ninna maatu ene irali… Ninna mouna nande enu… ||Nee Sanihake..||
Nanna edeya sanna thereya Dharaavaahi ninna nenapu..
Ninne thanaka elli adagi itthu ninna kanna holapu…
Usiru haari hoguvahaage Bigidu tabbi kollo neenu…
Matte matte ninnusiru nidutha ulisu nannanu…
Daariyalli butthi hididu nintha saathi neene enu?
---
How to use
In Junolyrics, This box contains the lyrics of Songs .If you like the lyrics, Please leave your comments and share here . Easily you can get the lyrics of the same movie. click here to find out more Lyrics.