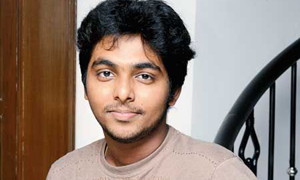 Veyil songs and lyrics
Top Ten Lyrics
KadhalNerupen Lyrics
Writer :
Singer :
kaadhal neruppin nadanam
uyirai urukki tholaiyum payaNam
kaadhal neerin salanam
puyalgaL uRangum kadalin mounam
kaadhal maaya ulagam
silandhi valaiyil siRuthai maattum
puLLi maangaL punnagai seidhu
vedanai veezhthum…
(kaadhal neruppin…)
(modu saaru thaahee… modu saare thaahee…)
kanavugal pookkindra chediyena kaNgaL maaRudhu unnaaley
vazhiyilim manalilum vittu vittu vaNNam vazhiyudhu unnaaley
unadhu vaLaiyaadum azhagaana kai theeNdavae
thalaiyil ilai ondru vizha vaendumae
kudaigaL illaadha naerathu mazhai vaazhgavae
unadhu kai reNdum kudai aanadhey
unadhu muththathil niRam maaRudhey
udalil oru sollil nadhi paayudhey
(kaadhal neruppin…)
vaanathin maRupuram paRavaiyaai neeyum naanum poavomey
boomiyin adipuram vaergaLaai neeNdu thooram poavomey
koadi maeghangaL tharai meedhu thavazhndhu aadudhey
kaadhal mozhi kaettu mazhai aanadhey
nooRu nootraaNdu kaaNaadha poo vaasamey
boomi engengum dhaan veesudhey
ennuL unnai unnuL ennai, kaalam seiyum kaadhal bommai
(kaadhal neruppin…)
---
How to use
In Junolyrics, This box contains the lyrics of Songs .If you like the lyrics, Please leave your comments and share here . Easily you can get the lyrics of the same movie. click here to find out more Lyrics.