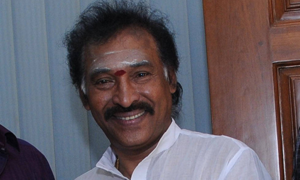 Nerukku Ner songs and lyrics
Top Ten Lyrics
Manam Virumbuthe Lyrics
Writer :
Singer :
Manam Virumbuthe Unnai…. Unnai Manam Virumbuthe
Urangamale Kannum… Kannum Sandai Poruthe
Ninaithaale Sugamdhaanada
Nenjil Un Mugamdhaanada
Aiyayyo Marandhenada
Un Pere Teriyadadha…. (Manam)
Adada Nee Oru Paarvai Paarthai
Azhagai Than Oru Punnagai Poothai
Adi Nenjil Oru Minnal Vettiyadhu…. Vettiyadhu
Athile En Manam Theliyum Munne
Anbe Unthan Azhagu Mugattai
Yaar Vanthu Ila Marbil Ottiyadu Ottiyadu
Puyal Vandhu Ponathoru Vanamai
Aanadadha En Ullam
En Nenjil Unadhu Karam Vaithal
En Nilamai Athu Sollum
Manam Yengudhe … Manam Yengudhe
Meendum Kaana …… Manam Yengudhe
(Ninaithaale)
Mazhaiyodu Naan Karainthathum Illai
Veyilodu Naan Urugiyathillai
Paarai Pol En Ullam Irunthadha daa… Irunthadha daa
Malai Naattuk Karum Paarai Mele
Talai Kaattum Siru Poovaippole
Pollaadha Ilangkaadhal Poothadha Daa…. Poothadha Daa
Sattendru Salanam Varumendru
Netru Varai Nambeleye
En Kaadhala…. En Kaadhalaa
Nee Vaa ! Nee Vaa ! …. En Kaadhalaa
(Ninaithaale)
---
How to use
In Junolyrics, This box contains the lyrics of Songs .If you like the lyrics, Please leave your comments and share here . Easily you can get the lyrics of the same movie. click here to find out more Lyrics.