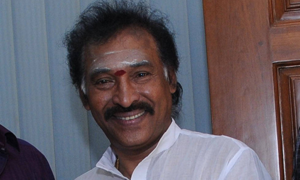 Jaisurya songs and lyrics
Top Ten Lyrics
Kattunna Avalai Kattu Lyrics
Writer :
Singer :
Aahaa ho ho

Ennappa aaha oho nu orey anathala irukku
Ennachu onakku

Anga paarrrraa Anga paarraa

Engappa

Kattunaa avalak kattanundaa
Nanbaa kattuna avala kattanundaa

Ivalayaa

Illa kattunavan kaala thottu kumbudanunda
Kattunavan kaala thottu kumbudanunda

Maala maathikkanunda
Denamum masaaa pannanunda
Ava gulobjamun odhatta mattum
Puttu thinnukanumdaa

Foreign poikanundaa
Nalla kooda ottikanundaa
Ava mundhiri cake iduppa mattum
Alavedukanumndaa

Eppadi

Podhunda aasaiaya pootikada

Yen ?

A-hey podhunda aasaiya pootikada

Yenda ?

Iva pinnala pogonumna Quela nikkanundaa

Oho

Pinnala poganunnaa Quela nikkanunda
Manasa maathikada
Paavi Aasa edukkuda
Indha kollywood kola urunda namma ranje-u illada
Indha kattaikinnu thaan pala aalum irukkuda
Indha cherry pazham namakku venaam
Selavu adhikamdaa

Poda dei

((kattunaa))


Dei soosai indha kutti yaarra ?

Namma titanicki heroini

Kattuna ivalak kattanundaa
Ayyo kattuna ivalak kattanundaa

Pochu Po

Illa kattunavan kaiya katti pudikanundaa
Enna thazhuthazhu adada enna minu minuppu
Indha engileesu poova naanum thottu parikanundaa
Enna kannam paaruda
Adadaa enna nerampaarudaa
Iva sundu verala thottukittay sokki kedakanundaa

AyyayO aabathu vandhuduchudaa

Aaabathaa

Nanbaa ayyayo aabathu vandhuduchudaa

Eppadi

Neeyum kappalula poi kavundhu poganumaada
Kappalula poi kavundhu poganumaada

AyyayO

OOru olagathaye indha ponnu kalakkip puttadaa
Indha tharpoosani ponnu mayla pala kannu undu daa
Naadu nagarathaye indha kuttu asaravachadaa
Indha vellakaari namma ooruku laayaku illadaa


((kattunaa))


Dei yaarrra indha madisaar maami

Namma malini aiyeru

Kattunaa maamiya kattanundaa

Ada poyya

Indha kattazhagu maamiya kattanundaa
Illa kattunavan vandhaa karpooram kaatanundaa
Maamiya kattunavan vandhaa karpooram kaatanundaa
Nadaya paarkanundaa
Maami vekkatha paakanundaa
Indha aiyer aathu orange pazhatha thottu rasikanundaa
Kaiya pudikanundaa
Laysaa kaadHa kadikanundaa
Dhenam Nelachoru ootta solli vaaya thorakanundaa

Ennada vamba pochudhada

AdAda ennada vamba pochudHada

Sariya sonna deii

Indha maamikku yaerkanavay maaman irukaaruda
Maamiku yaerkanavay maaman irukaaruda
Idhu namma ooru ponnuda
NallaA uthu uthu paaruda
Ada senthoora poove paatu
Padicha chinna mayiludaa
Idhu mumbai mohinidaa
Nalla mundhiri alwadaa
Indha mathavan thotathu
Mallip poovu namakku venandaa

((kattuna))


Female

Hei adada aasayapaarungada
Ayyae asadu vazhinji Odudhada
Inga yarkanave onakku kulpi irukkuda
Idha vittuputtu vera kulabi edhukkuda
Manasa maathikada azhagu vayasa paarthukada
Andha bombaykaara sagavaasam onakku edhukkuda
Alwa vaangikada
Kundumalliyum vaangikada
Un baby kooda kaiya korthu oorasuthikkada

Kattunna ivala kattanunda
Ini kattuna ivalathaan kattuveyndaa
Indha nalla paiyan manasathaan Kedukka paathiyada
En kattazagi ingirukka kandava edhukudaa

Kavuthuputtiyeppaaa! Chey

---
How to use
In Junolyrics, This box contains the lyrics of Songs .If you like the lyrics, Please leave your comments and share here . Easily you can get the lyrics of the same movie. click here to find out more Lyrics.