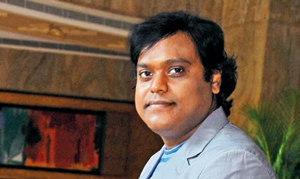 Kaakha Kaakha songs and lyrics
Top Ten Lyrics
She is a fantasy Lyrics
Writer :
Singer :
She is a fantasy sh nana nana oh oh
Sweet as a harmony sh nana nana oh oh
now now she is a mystery shu nana nana oh oh
Fill the heart with ecstasy sh nana nana oh oh
oah oah yeah yeah hey
lala lala la.....
oru ooril azhagae uruvaay oruthi irundhaaLae
azhagukkae ilakkaNam ezhudha avaLum piRandhaaLae
avaL pazhagum vidhangaLai paarkayilae
pala varuda paritchayam poalirukkum
edhilum vaanchagaL dhaan irukkum
mudhalaam paarvaiyilae manadhai eerpaaLae (2)
(oru ooril...)
maragadha soambal muRippaLae
pul veLi poalae silirpaaLae
viralgaLai aatti aatti paesum poadhilae
kaatrilum veeNai uNdu endru thoadrumae
avaL kannathil kuzhiyil siru sedigaLum nadalaam
avaL kannathil kuzhiyil - azhagazhagaay
siru sedigaLum nadalaam - vidhavidhamaay
yaedho yaedho thanithuvam avaLidam
thadhumbidum thadhumbidumae
(oru ooril...)
magarandham thaangum malar poalae
thani oru vaasam avaL maelae
pudavaiyin thaerndha madippil visiRi vaazhgaL
thoaLgaLil aadum koondhal karisal kaadugaL
avaL kadandhidum poadhu thalai thanichaiyaay thirumbum
avaL kadandhidum poadhu - nichayamaay
thalai thanichaiyaay thirumbum - avaL puRamaay
yenna solla enna solla innum solla mozhi illai vazhi illaiayae
(avaL pazhagum vidhangaL...)
---
How to use
In Junolyrics, This box contains the lyrics of Songs .If you like the lyrics, Please leave your comments and share here . Easily you can get the lyrics of the same movie. click here to find out more Lyrics.