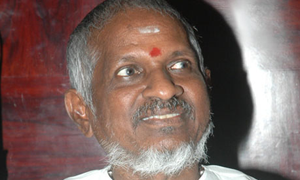 Salangai Oli songs and lyrics
Top Ten Lyrics
Thakida Thathimi Lyrics
Writer :
Singer :
thakita thadhimi thakita thadhimi thamdhaanaa
idhaya oliyin jadhiyil enadhu thillaanaa
irudhayam adikkadi thudikkudhu enbaenaa
en kadhai ezhudhida marukkudhu en paenaa
surudhiyum layamum onru saera

(thakita)

ulaga vaazhkkai nadanam nee oppukkonda payanam
adhu mudiyumboadhu thodangum nee thodangumboadhu
mudiyum
manidhan dhinamum alaiyil alaiyum thulineer
theriyum therindhum manamae kalangaadhiru nee
thaalamingu thappavillai yaar meedhum thappu illai
kaalgal poana paadhai endhan ellai

a a a...

(thakita)

pazhaiya kaalam marandhu nee parandhadhenna peridhu
iravudhoarum azhudhu en irandu kannum pazhudhu
idhu oru ragasiya naadagamae
alaigalil pongidum oadam naanae
baavamingu paavamillai vaazhkkaiyoadu koabamillai
kaadhal ennaik kaadhalikka villai

(thakita)
---
How to use
In Junolyrics, This box contains the lyrics of Songs .If you like the lyrics, Please leave your comments and share here . Easily you can get the lyrics of the same movie. click here to find out more Lyrics.