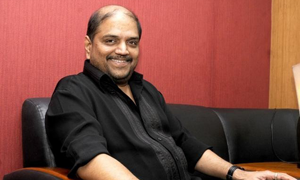 Thithikudhe songs and lyrics
Top Ten Lyrics
Mainave Mainave Lyrics
Writer :
Singer :
mainavae mainavae
un koottil enakkoru veedu vaeNdum thaaraayoa
mainavae mainavae
en veettil unakkoru koodu thaaraen vaaraayoa

viN thaaNdi poanaalum en vaasal varuvaaya?
en udaiyai nee vaangi un siRagai tharuvaaya?
en manasai pisaiyum isaiyai kaadhil vandhu sollvaaya?

(mainavae...)

aahaaha pattaampoochi aagaayam thottadhu uNda?
mazhai vandhaal maegham thaaNdi paRandhadhuNda?
malai kaattil alaiyum kiLiyae mazhai thaarai sidharum poadhu
aagaaya kuLiyal poattu nanaindhadhuNda?
bhoomi namakku pookkaadu
veesum kaatraay viLaiyaadu
oadum aatrin pinnaal oadidu - aah

(mainavae...)

yae toga toga toga oay mova mova mova...

oru nooRu yaanai saerndhu
ondran pin ondraay nindru
oorvalamaay poavadhu poala rail poagudhey
aanandha rail'il yaeRi aagaaya mudivai thaedi
dhinam dhoaRum payaNam poaga manam yaengudhey
viNNil yaeRi viLaiyaadi veLLai nilavil iLaippaaRi
naaLai vandhu bhoomiyil saeralaam - aah

(mainavae...)
---
How to use
In Junolyrics, This box contains the lyrics of Songs .If you like the lyrics, Please leave your comments and share here . Easily you can get the lyrics of the same movie. click here to find out more Lyrics.