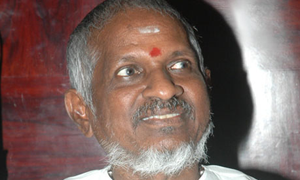 Aavarampoo songs and lyrics
Top Ten Lyrics
Manthiram Idhu Lyrics
Writer :
Singer :
mandhiram idhu mandhiram,
dhinam dhOrum mana mOgam,
aavi nee ezhil devi nee idhai,
kaettu vara vaendum

(mandhiram)

kaamanin poojaikku poorana kumbam,
thaangiya sevvaazhai naattiya kambam,
un mugam thaeyaadha chandhira bimbam,
paarppavar nenjellaa aasaiyil vembum,
aalilai Oraththil maegalai aadum,
aanandha sorgaththai en vizhi thaedum,
saayalil mayilaeee.....
aaaaa....
saayalil mayilae thaenisai kuyilae,
maalaiyil adikkum manjalin veyilae,
azhagin azhagae anbae nee vaa...

(mandhiram)

aadaigaL illaamal thanimaiyil irundhaai,
koondhalil yaen undhan azhaginai maraiththaai,
kaarkuzhal maelaadai pOrththiya peNNae,
seerudai naanthaanae paaradi kaNNae,
bhoomiyil maevaadhu vandhadhu paadham,
poomagal nee kaattum jaadaigal pOdhum,
nee enai aNaippaaiii....
aaaaa.....
nee enai aNaippaai theeyaiyum aNaippaai,
manmadha malarae thaeninil nanaippaai,
sivakkum vizhiyO kaaman deepam...
(mandhiram)

---
How to use
In Junolyrics, This box contains the lyrics of Songs .If you like the lyrics, Please leave your comments and share here . Easily you can get the lyrics of the same movie. click here to find out more Lyrics.