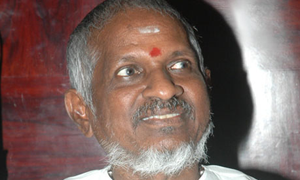 Ilamai Kaalangal songs and lyrics
Top Ten Lyrics
Isaimedaiyil Lyrics
Writer :
Singer :
isai mEdaiyil indha vELaiyil
suga rAgam pOzhiyum
iLamai nerukkam irundhum thayakkam
(isai)

muththam tharum eeram padhindhirukkum
mullai iLam pooveduthu mugam thudaikkum
nenjukkulae theeyirundhum
mEni engum poovasandham
kanni karumbu unnai eNNi chaaRaagum
(isai)

kanni magaL koondhal kalaindhirukka
vaNdu thodum un kaigaL vagidedukka
bOdhai koNdu poo aNaikka
thEdi vandhu thEnedukka
thanga kozhundhu thottavudan poovaaga
(isai)

---
How to use
In Junolyrics, This box contains the lyrics of Songs .If you like the lyrics, Please leave your comments and share here . Easily you can get the lyrics of the same movie. click here to find out more Lyrics.