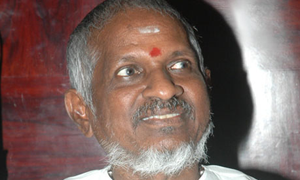 Mullum Malarum songs and lyrics
Top Ten Lyrics
Raman Aandalum Lyrics
Writer :
Singer :
chorus
yele le lelellele lelelele.....
ammane kumbitta namakellam naladhe nadakkume
kettadhe ?????????

SPB
Raaman aandaalum
raavanan aandaalum
enakkoru kavalaiyille
naan thaanda en manasukku raaja
vaangungada velliyil kooja
nee ketta kettatha koduppen
ketkura varathai kettukoda

Yaanaiya kondaanga kuthiraiya kondaanga naanum oorkolam poga
vaazhai thennai maavilai ellaam thonganum thoraNamaaga
enda dei raaniya koopidu avaloda sediya koopidu
yeh mathurai raajiyam ennuthu onakkoru paathiyai kodukkirenda

(chorus : lele....)

Ponnaa poo poothu vairam kaayaga kaikkum ennoda thottam
maasam moonu bhogam vilaiyum laabam melum koodum
kaiyirukku uzhaichi kaatturen manasirukku pozhaichi paakkuren
yeh pona poguthu velai unakkoru velaiya kodukkirenda

Oorum koNdaada ulagam koNdaada oorkolam pogum saami
naadum veedum nalla vaazha nee thaan ner vazhi kaami
saathi sanam oNNaaga sernthathu saamiya thaan ellorum ketkuthu
nee ketta kettathai kodukkara saamiyai paarthu kelungada

---
How to use
In Junolyrics, This box contains the lyrics of Songs .If you like the lyrics, Please leave your comments and share here . Easily you can get the lyrics of the same movie. click here to find out more Lyrics.