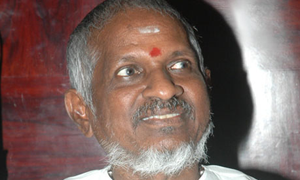 Naan Vazhavaipean songs and lyrics
Top Ten Lyrics
Thirutheril Varum Silaiyo Lyrics
Writer :
Singer :
thiruththaeril varum silaiyO
silaippoojai oru nilaiyO azhagin kalaiyO
kalai malarO maNiyO nilavO
nilavoLiyO enum sugam tharum

maNamaedai varum kiLiyO
kiLi thaeduvadhu kaniyO kanipOl mozhiyO
mozhi mayakkam pirakkum vizhiyO
vizhik kadhaiyO enum sugam tharum

(maNamaedai)

thaalaattuk kaetkinra mazhalai idhu
thaNdOdu thaamarai aadudhu
sambangip pookkaLin vaasam idhu
sangeedhap poomazhai thoovudhu
raagangaLil mOganam maegangaLil naadagam
un kaNgaL ezhudhiya kaaviyam
en idhayamaedaithanil arangaetram

(maNamaedai)

senthoorak kOvilin maeLam idhu
sirungaara sangeedham paadudhu
jillendra thenralin kaalam idhu
thaenoorum senthamizh paesudhu
dheepam tharum kaarththigai dhaevan varum maargazhi
en dheivam anuppiya thoodhuvan
naan dhinamum paarththirukkum thirukkOlam

(thiruththaeril)
---
How to use
In Junolyrics, This box contains the lyrics of Songs .If you like the lyrics, Please leave your comments and share here . Easily you can get the lyrics of the same movie. click here to find out more Lyrics.