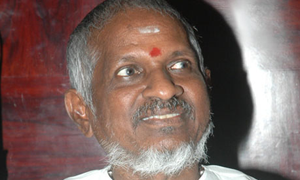 Nooravudhu Naal songs and lyrics
Top Ten Lyrics
Vizhiyile Mani Vizhiyil Lyrics
Writer :
Singer :
Vizhiyilae mani vizhiyil mouna mozhi paesum annam
undhan viral thodum idangalil ponnum minnum
oaoaoa arththa jaamangalil nadakkum inba yaagangalil
kani idhazhgalil vaedhangal nee oadhalaam

(vizhiyilae)

koadi minnal oadi vandhu paavai aanadhoa (2)
ival radhiyilum udal malarvanam
idazh maragadham adhil madhurasam
ival kaaman vaaganam isai sindhum moaganam
azhagaip padaiththaay oa biramma dhaevanae

(vizhiyilae)

kaadhal dhaevan undhan kaigal theettum nagavari
inbach chugavari anbin mugavari
konjam dhinasari ennai anusari
mazhalaiyaagum kaaviri madiyil thoongum kaadhali
vidiya vidiya en paerai uchchari

(vizhiyilae)

---
How to use
In Junolyrics, This box contains the lyrics of Songs .If you like the lyrics, Please leave your comments and share here . Easily you can get the lyrics of the same movie. click here to find out more Lyrics.