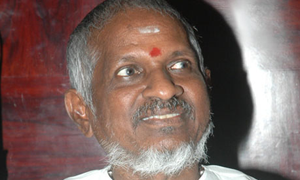 Poove Poochoodava songs and lyrics
Top Ten Lyrics
Poovae Poochudava (Female) Lyrics
Writer :
Singer :
Poove poo chooda vaa
Endhan nenjil paal vaarka vaa..
vaasak paarthu kangal poothu paarthu nindren vaaa...
(Poovey)

Azippu mani endha veetil keatalum oodi naan vandhu paarpen
Thendral envaasal theendaveyillai ..Kannil vennerai vaarpen.
Kangalum ooidhadhu.. zeevanu theidadhu..
Zeeva deepangal ooyum neram neeyum neiyaaga vandhaai..
Indha kanneril sogam illai endru aanandham thandhai..
Paeaathi endralum neeyum en thai

(Poovey )

Kaalam karaindhalum kolam sidhaindhal pasam kuraiyadhu maaney
Neeril kulithalum neruppil erithalum thangam karukkadhu thayey
Pon mugam parkiren and en mugam paarkiren..
Endha ponmanai paarthukondu ..sendru naan sera vendum
Meendum jenmangal maarumpodhu,,Naan un magalaga vednum.
Pasa ragangal paada vendum..

(Poovey)
---
How to use
In Junolyrics, This box contains the lyrics of Songs .If you like the lyrics, Please leave your comments and share here . Easily you can get the lyrics of the same movie. click here to find out more Lyrics.