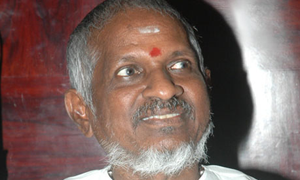 Thalapathi songs and lyrics
Top Ten Lyrics
Kattu Kuyilu Lyrics
Writer :
Singer :
Kattukkuyilu Manasukkulla Paattukkonnum Panjamilla Paadathaan
Kavalaikkattu Vittupputtu Thavilaith Thattuth Thullikkittu Aadathaan
Elloarum Mothathila Sandhoasha Sathathilae
Onnaana Naerathilae Ullaasa Nenjathilae

(Kaattukkuyilu)

Poadaa Ellaam Vittuthallu Pazhasaiyellaam Suttuthallu
Pudhusaa Ippap Porandhoamunnu Ennikkolladaa
Payanam Engae Poanaalenna Paadhai Nooru Aanaalenna
Thoattam Vechchavan Thanneer Viduvaan Summaa Nilladaa Doay
Oodhak Kaathu Veesa Odambukkulla Koosa
Kuppa Koodam Pathavachchuk Kaayalaam
Thai Porakkum Naalai Vidiyum Nalla Vaelai
Pongap Paana Vellam Poalap Paayalaam
Achchu Vellam Pachcharisi Vetti Vechcha Sengarumbu
Athanaiyum Thithikkira Naaldhaan Hoay

(Kaattukkuyilu)

Bandham Enna Sontham Enna Poanaa Enna Vandhaa Enna
Uravukkellaam Kavalappatta Janmam Naanilla
Paasam Vekka Naesam Vekka Thoazhan Undu Vaazhavekka
Avanaithavira Uravukkaaran Yaarum Ingillae
Ullamattum Naanae En Usirak Koodathaanae
En Nanban Kaettaa Vaangikkannu Solluvaen
En Nanban Poatta Soaru Nidhamum Thinnaen Paaru
Natpaik Koodak Karpaip Poala Ennuvaen
Soagam Vittu Sorggam Thottu Raagam Ittuth Thaalam Ittup
Paattup Paadum Vaanambaadi Naandhaan Hoay

(Kaattukkuyilu)
---
How to use
In Junolyrics, This box contains the lyrics of Songs .If you like the lyrics, Please leave your comments and share here . Easily you can get the lyrics of the same movie. click here to find out more Lyrics.