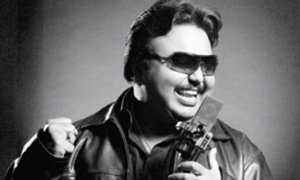 Veerappu songs and lyrics
Top Ten Lyrics
Pona Varuveero - Immans Mix Lyrics
Writer :
Singer :
chinna thalai azhagaa
ezhuthaani mookazhagaa
kovil silai azhaga
koluthada on aasae
naruku savarun senju
nadutheruvu poravarae
ponaa varuveero
vandhaa iruppeero
sandala un nenavaavae
nan sariga uruguraenae
sandala un nenavaavae
nan sariga uruguraenae
pasichaalum unnavillae
pagal iravu theriyavillae
paduthaalum orakamillae
paai virichcha thookamvallae
paavi mavan thalavaiyitha
thalaiku vechcha thookam undu
pona varuveero
thiruchandor oorilae
theruthaanae alangaaram
morapenin kondayilae
poovuthaanae alangaaram
kaliyile sangu vaetti
madhiyanam mallu vaetti
sayinkalam sariga vaetti
sandhi ellaam vapatti
sandhi ellaam vappaatti
mudiyaama neerum
mudhal iravu vaenum
aranooru pullakutti
un kooda pethukanum
aranjuvecha kozhi mutta
kudukkal ena kora isukkum
kudukkal ena kora isukkum
un veerappu ellaam veetukku veliyae
vidinjadhum samaikanum
thuniya nee thovaikanum
en paechcha kekalaana
un moochchai niruthiduvaen
pona varuveero
padithurayil kulicha
meen onnu kedacha
aathumaela bayamilla
alaiyaadha kozupula
paathaenae un mogaththa
pagachaenae en janaththa
pagachaenae en janaththa
tentu kotta povome
titanic paapome
cycleula yethikitu
ulagathae nee suththikattu
yevalachum una patha
appo naan thaniaaththaa
appo naan thaniaaththaa
pona varuveero
---
How to use
In Junolyrics, This box contains the lyrics of Songs .If you like the lyrics, Please leave your comments and share here . Easily you can get the lyrics of the same movie. click here to find out more Lyrics.