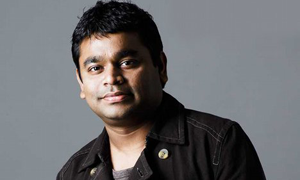 Ambikapathy songs and lyrics
Top Ten Lyrics
Kanaave Kanaave Lyrics
Writer :
Singer :
kanaave kanaave un kannil iruku
vinavoo vinavoo un nenjil iruku
kanaave kanave un kannil iruku
vinavoo vinavoo un nenjil iruku

veetukul maangal padiyeduthoda
pachai kili kootam paatukal paada
thirumana veedu thikku mukku aada

kuyile nadathu oru galatta
suvai illai oru sandai illata
ah..thulli varum aaru enrum thenguvathu illai
thirumana veedenrum thoonguvathu illai
paatigal ellam thaavani poda
thaathakkal ellam jeans udan aada
vaandugal ellam kai kotti aada

oorum uravum engu onrupattaale
veedu vaasal athu rendu paadatho
thenin mugathil oru ee ottathe
engal aagathin thuyir nillathe
kaatrukku kavalai paada theriyaathe
maruthaani poosi maharani aavom
vanangal koorthu vaanavil seivom

oh vaazhai maram selai kattadho kattadho
vaasallelam vinmeen kottadho kottadho
nadashwarangal mazhai kottadho kottadho
naadi narambil inbam sottadho sottadho
aagayam kaiyil ettadho ettadho
deivam vanthu kadhavai thattadho thattadho
devathaigal pallandu paadadho paadadho
thirumaname sorgam enru aagodho aagodho

oh vinnum mannum koodi vaazhthatume
mana makkal vaazhga mangalam vaazhga
mana makkal vaazhga mangalam vaazhga
mangalam vaazhga mangalam vaazhga

---
How to use
In Junolyrics, This box contains the lyrics of Songs .If you like the lyrics, Please leave your comments and share here . Easily you can get the lyrics of the same movie. click here to find out more Lyrics.