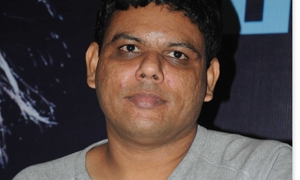 Nedunchalai songs and lyrics
Top Ten Lyrics
Thamirabarani Lyrics
Writer :
Singer :
thamirabaraniyil neendhi vandha..
yen avaam poovilaye..
aayiram kanava nee vethachuputtu
kaiya veesi poravale..

karattu kaatukulle..molacha nella pola
morattu nenjukulla mutti vanthu molacha
ethuku kutha vacha..manasa patha vacha
kosava pola enna pinnavachu mudiyadi
adiye .. mudiye
adiye varuva kurukke

pathu panirendu mani vara naanum
kanda padi therinjen
potta pulla iva paathuttu pona
pottikulla adanjen

otha thuni mattum pozhuthuku uduthi
isatapadi kidanthen
pottu thanniyile sirichu pona
ettu mura kulichen

maruthaani ela pola
en manasa nesakura
arukaani azhagathaan
en usura kudikura

raatina thooriye pola enna
adi yendi urula vitta

ullachi sootu thachu
thenkaasi paakaiyile
annasi pazham pola enna vetti thinna adi..

adiye koduva kodiye
adiye karuva oliya

salli paya ivan manasula neethaan
malli chedi aracha
oota kaasu enna urupadi aaki
nenju kuliyil vacha

adi podi unna paatha
oru kirukku pudikuthe
thala mela oru megham
ada tha.. adikuthe

kozhiye pola en urakatha nee
adi verasa muzhunguriye

vithaara kalli onna
kothaaga alli vandhu
pothana potuchuna
nenjukulla poota varavaa kaniye..thaniye..
aruvaa muzhungum vizhiye

---
How to use
In Junolyrics, This box contains the lyrics of Songs .If you like the lyrics, Please leave your comments and share here . Easily you can get the lyrics of the same movie. click here to find out more Lyrics.