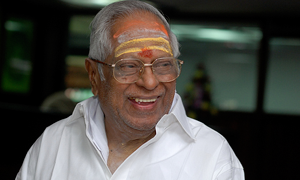 Sollathan Ninaikiren songs and lyrics
Top Ten Lyrics
Sollathaan Ninaikiraen Lyrics
Writer :
Singer :
Sollathaan ninaikiren ullathal thudikkiren
Vayirundhum solvatharku vaarthaiyinri thavikkiren........

Kaatril midhakkum puhai pola avan kanavil midhakkum ninaivugale
Mana veedu avan thani veedu avan varuvaano nenjil niraivano
Avan varuvaane engum niraivaane...aahaa...

Kaadhal enbadhu mazhaiyaanal aval kangal thaane kaarmaegam
Neeratta naan thaalatta aval varuvalo illai maattalo
Aval varuvaale sugam tharuvaale

Aasai pongudhu paal pole avan anal pol paarkkum paarvaiyile
Kodhitha manam konjam kulirum vidham avan anaippaano ennai ninaippaano
Avan anaippaane enrum ninaippaane
---
How to use
In Junolyrics, This box contains the lyrics of Songs .If you like the lyrics, Please leave your comments and share here . Easily you can get the lyrics of the same movie. click here to find out more Lyrics.