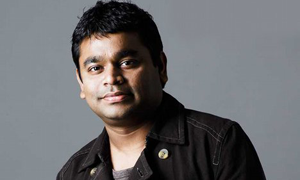 Kochadaiyaan songs and lyrics
Top Ten Lyrics
Senthee Vizhundha Lyrics
Writer :
Singer :
Female: senthee vizhuntha sempor paaraiyil
manthi uruttum mayilin muttaiyaai
idhayam
udalil irunthu vizhunthu
urundu pogudhe
[On a red flame fallen golden red rock
Like a peahen\\\'s egg rolled about by a monkey . . 
Heart
Fallen from the body
Is rolling and revolving here and there.]

nalla marathin narunkilai eilinthu
vella suzhiyil vizhunthu malarai
[Losing a strong branch from a stout tree
Like a flower fallen into the whirl of a flood . . ]

idhayam
karaigal maranthu
dhisaigal tholainthu alainthu pogudhe
[Heart
Forgetting the shores
Wanders directionless here and there.]

sirukottu perumpazham thoongi yaangu
en uyiro sirithe
kaadhalo perithe
[Much like a huge fruit on a slender tree
My life is insignificant,
My love is immeasurable.]

Male:
poopathu marantha kodigal
punnagai maranthathu minnai
kaaipathu maranthathu kaadu
kaaviyam maranthathu yedu
yaano ninnai marakkilen
[The creepers have forgotten to flower,
The lightning has forgotten its smile,
The forest has forgotten its fruition,
The parchments have forgotten the epic –
I, though, have not forgotten, 
Have not forgotten you.]

senthamizh piriyum sangam
sengadal piriyum alaigal
oliyai piriyum kaatru
uliyai piriyum sirpam
yaano ninnai pirigilen
[The Sangam from Classical Tamil may part,
The waves from the Red Sea may part,
The winds from their sound may part,
The icon from its chisel may part –
I, though, will never part,
Will never part from you.]

vaai mottudainthathal poovaasam
vaasathukkethu siraivaasam
[When the lovely lipped bud explodes –Flowery fragrance
Where is a prison house for a perfume?]

------------------------ Senthee Vizhundha Lyrics In Tamil


---
How to use
In Junolyrics, This box contains the lyrics of Songs .If you like the lyrics, Please leave your comments and share here . Easily you can get the lyrics of the same movie. click here to find out more Lyrics.