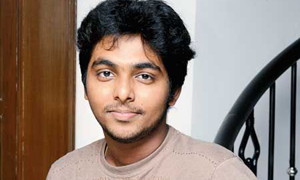 Raja Rani songs and lyrics
Top Ten Lyrics
Chillena Lyrics
Writer : Muthukumar
Singer : Clinton Cerejo, Alphonse, Alka
chillena oru mazhai thuli
ennai nanaikuthey penne
siragugal yaar koduthathu
nenjam parakuthey munne
un vizhigalile ohh..naan vaazhgiren penne
un kanavugalaal ohhh..naan maarinen penne
ohh ohh ohh ohh..
ada karupatiye..en cheeni kelange..sirichu kavukatha
en kannu kuttiye..kamma karaiyile nee..kappal ootaadha
kanaala paakama..kallaanam pannalama.kai koorthu polama
konjam paarthu vidu..konjam pesi vidu
enru en vizhigal aiyaiyo ennai thitta
kodai kaala mazhai..vandhu pona pinnum
saalai ora maram thannaale neer sotta
ennai thaakum puyale..iravodu kaayum veyile
ohh anbe unaale noolilla kanaadi aanene
adi penne adi penne
naan vizhunthaal un paadham servene
un vizhigalile ohh..naan vaazhgiren penne
un kanavugalaal ohhh..naan maarinen penne
chillena oru mazhai thuli
ennai nanaikuthey penne
siragugal yaar koduthathu
nenjam parakuthey munne
sundariku mari mani kolusha
kadi velakinu ...
ari ninnaaram..cheru ponaaram
ithu madura madura karimba
kalaveni methu paani
nin kathaya valiyinaganam
swaramaaye jathiyaaye
ithu unarumo enariyaan mogam
kaadhal vandhavudan kaaichal vandhadhadi
meendum naan pizhaikka muthangal tharuvaaya
koovam kolgaiyilum kiranga vaikuthadi
meendum oru murai nee kovathil paarpaaya
aalai kollum azhage..nizhal kooda azhagin nagale
oru naalum..kuraiyaatha
puthu bothai kan oram thanthaaye
anaithaalum..anaiyaatha
oru theeyaai nenjoram vanthaaye
adi edam valamaai naan aadinen penne
oru idi mazhaiyaai naan thaakinen munne
---
How to use
In Junolyrics, This box contains the lyrics of Songs .If you like the lyrics, Please leave your comments and share here . Easily you can get the lyrics of the same movie. click here to find out more Lyrics.