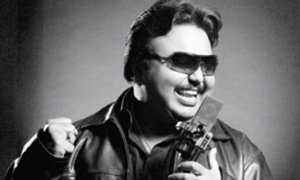 Jilla songs and lyrics
Top Ten Lyrics
Jilla Theme Song Lyrics
Writer :
Singer :
jilla jilla jilla
ada engum selvan dhilla
jilla jilla jilla
hey ethayum velvan dhilla

veppam neendhum theppam
ena vizhigal kondavan jilla
venghai pola paayum
pudhu vegam kondavan jilla

jilla jilla jilla
vizhi paarvai paayum mulla
jilla jilla jilla
pagai sitharum silli silla

anja nenja nenjam
adhan per dhan inge jilla
thotta boomi adhirum
oru thuya veeran jilla

iru vizhi aruginil
erimalai vedikkum
ninaithathai mudithida
nizhalum thudikkum

ezhumbugal muraithida
kayamaigal sitharum
ivanudan poorida
yaarukkum udharum

kuzhi parithavanathu
kuruthiyil nanaivaan
puzhan kedupavanathu
kudal uruviduvaan

vazhi thaduthavanai
... iduvan
vana puli sinathudan
valam dhinam varuvaan

jilla jilla jilla
un ratham engum satham
jilla jilla jilla
un sitham ellam yutham

pooti enru vandhaal
kai eeti aaga maarum
moochu kaatru mothi
perum thadaigal ellam saayum

jilla.. jilla.. jilla..
jilla.. jilla.. jilla..
---
How to use
In Junolyrics, This box contains the lyrics of Songs .If you like the lyrics, Please leave your comments and share here . Easily you can get the lyrics of the same movie. click here to find out more Lyrics.