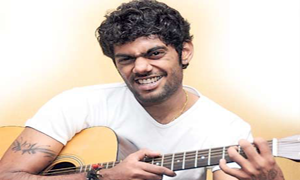 Goli Soda 2 songs and lyrics
Top Ten Lyrics
Kelambu Lyrics
Writer : Mani Amuthavan
Singer : Deepak, Mahalingam, Jithin Raj, Sreeraj
Aathiram Thalaikeruthe
Thanal Aguthe Thaniyamale
En Veatiyil Unakennada Vensamaram
Ayutham Yeduppenada Yethirppenada Yerippenada
En Padhaiyil Nee Vaipadha Un Kaal Thadam

Theriyum...
Ethai Yeppodhu Yenneram Seikindrathendru
Iniyum Iniyum...
Ada Sellathu Nee Seiyum Rajangame

Kelambu...
Kelambu...
Kelambu...
Kelambu...

Nee Yenna Nee Yenna Naattamaiyaa
En Sollai Nee Pesa Naan Umaiyaa
Un Kaiyil Un Kaiyil Naan Paavayaa
Oododi Poo Undhan Uyie Thevaiya
Elai Kandu Thalai Aatta
Ada Naan Ondrum Aadillai
Erai Kandu Adhil Maatta
Ada Naan Ondrum Meenillai
Nee Koodaram Poottu Adhil Kottaram Pode
Idam Inge Than Illai Ini...
Kelambu

En Veettai Veettai Nee Aalvadha
Nee Pohta Koottukul Naan Valvadha
Yen Endru Ketkamal Naal Poovadha
Nee Vazha Nee Vazha Naan Savadha
Inimehlum Kuniyadhe
Ada Porumaikum Undellai
Thadai Meeri Nuzhaithale
Avan Thalai Vaangu Thappulai
Idhu Ennoda Koottai Indru Enkaiyil Saatai
Un Thol Pinchu Thongum Munnea
Kelambu.
---
How to use
In Junolyrics, This box contains the lyrics of Songs .If you like the lyrics, Please leave your comments and share here . Easily you can get the lyrics of the same movie. click here to find out more Lyrics.