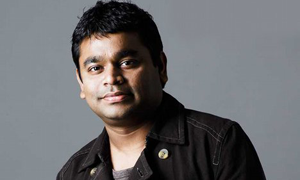 Jodha Akbar songs and lyrics
Top Ten Lyrics
Aamani Ruthuve Lyrics
Writer :
Singer :
AAMANI RUTUVU VACCHINADI
PREMANU ADI KAVVINCHANADI ("2 TIMES")
PARIMALAMULATHO VEDINCHINADE POODOTHA
EDO BADHA KANIPINCHINADE PRATHI CHOTA
EVO CHINTHALU MUSIRENE MANASULU VIKALAM CHESENE
YEDHA NINDA EDO BAASALU MEDILENE
"AAMANI RUTUVU"

VEDANALE RAGILENE...KRODHANALE MIGILENE
TANA GYNAPAKAALU NALONA SAYYATALAADE
ADUGULANU KALIPANE...JATAHAGANU NADICHANE
VIPAREETHAM ILA IDDARINI VIDADEESENADI
CHERUVUNUNNA CHERADULE...AA VEDANA IKA TEERADULE
CHEEKATHI TERA EDO MA NADUMA VUNADE
"EVO CHINTALU"



GAANAMULE VINNANU HRUDAYAMUNE ICCHANU
AA JAALI LENI VIDHI MA PALITA VIKATINCHINADI
NENICHATA BIKAARINI TANU ACHATA VIRAAGINI
EKANTHAM IDDARI NEEDAGA MARINADI
KALAYIKALO EDABATU...JARIGINADHE PORAPATU
KANNULALONA VASANTHAM YEDHALO SISIRAM
"EVO CHINTALU"

---
How to use
In Junolyrics, This box contains the lyrics of Songs .If you like the lyrics, Please leave your comments and share here . Easily you can get the lyrics of the same movie. click here to find out more Lyrics.