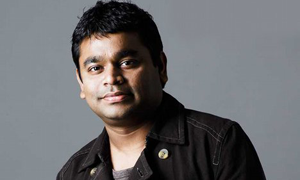 Bharateeyudu songs and lyrics
Top Ten Lyrics
Teppalelli Poyaaka Lyrics
Writer :
Singer :
pallavi :
  teppalelli Poyaaka Muppu Toligipoyimdae Chinnammaa
  nattanadi Raatirilo Navvu Mogga Vichchimdae Chittemmaa
  udayam Varakoo Poraadinaa Rudhiramlonae Nadayaadinaa
  gaddipocha Kattai Du@hkhamamtaa Dhoolaitae Chinnammaa Chinnammaa
  imti Vaakili Vetiki...
  aakaasam Chirujallulu Kuriyunu Manakosam
  edalo Marigae Sokam Amtaa
  naedu...
Iiteppalelliii

Charanam : 1
  vannela  Chinnela  Neeti Muggulae Buggapai Kannulae Vaeya
  imkanu Tappadaa Poraatam Eeda Nae Aada Nu Poraada
  ninnu Adigae Hrdayam Pamchukumtinaa
  pratirojoo Mullapai Pavalimchinaa
  naeno Nadini Chinukai Raavaa Ammamma Innaallu Neekai Vaechi Umtinae
  naedu...
  iiteppalelliii

  charanam : 2
  naestamaa Naestamaa Neekosam Gaalinai Vachchinaa Naedu
  puvvulo Taenelaa Neeroopam Gumdelo Daachinaa Choodu
  nee Kaaliki Mattinai Toduvumdanaa
  kanupaapaki Reppalaa Kaavalumdanaa
  aasanai Kori Svaasanai Chaeri
  kaugitlo Jokotti Gumde Haarativvanaa
  naedu...
Iiteppalelliii
---
How to use
In Junolyrics, This box contains the lyrics of Songs .If you like the lyrics, Please leave your comments and share here . Easily you can get the lyrics of the same movie. click here to find out more Lyrics.