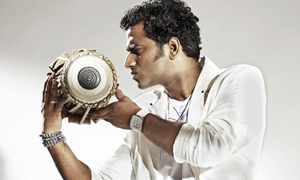 Mr. Perfect songs and lyrics
Top Ten Lyrics
Aggipulla Lanti Lyrics
Writer :
Singer :
Aggipulla lanti aada pilla nenu..nenu
nannu chinna chupu chusthe vuurukonu
endulona niku nenu teesiponu..
na sangathento telusukova ponu ponu
achamaina palle rani pilla nenu
pachhi paira gali peelchi periginanu
yeri kori gilli kajja pettukonu
ninnu chuste gilla kunda vundalenu.. hoi hoi hoi
hey
sootu buutu stylu sundara
leni poni daabu maanara
e vurilo pai cheyinadira
na goppa nuvu oppuko thappuledura
revuloni thati chettula ni ekkuvemito
haa chukkalloni chupu koddiga nela dinchuko..oy.

---
How to use
In Junolyrics, This box contains the lyrics of Songs .If you like the lyrics, Please leave your comments and share here . Easily you can get the lyrics of the same movie. click here to find out more Lyrics.