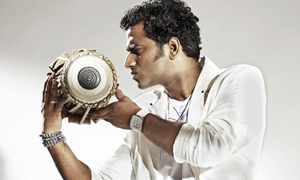 Varsham songs and lyrics
Top Ten Lyrics
Joole Joole Lyrics
Writer :
Singer :
Jhoole jhoole jham jham joole
Gundelo shankalone sudi gaale
Jhoole jhoole jham jham joole
Pongeye dhandanaye shivanele
Vadante vade magavadante vade
Aa rommu choode aa dhammu choode
Na janma jathagade
Ey.. O ....
Jhoole jhoole jhum jhum joole
Andhello chalapatale thullele
Jhoole jhoole jhum jhum joole
Serasakki chinda inde jevarale
Soodante kalle adhi tedakida mulle
Chukalli penche choopule
Poovanti volle pachipala thalle
Ekillu penche soukule
Nee kougilinta na kota chesukunta
Chiru chinukampa chinta ninnu chera kunda
Kannullo dachukunta.. Ey.. O...
Ho.. Chinnari hamsa ishtamaina himsa(2)
Letave nalo nanasa
Aha kond anta asa nee kota desa
Nee sonthame ee varisa
Nee thapa ni choosa are paapam anesa
Ika nee dil bharosa vandhello swasa
---
How to use
In Junolyrics, This box contains the lyrics of Songs .If you like the lyrics, Please leave your comments and share here . Easily you can get the lyrics of the same movie. click here to find out more Lyrics.