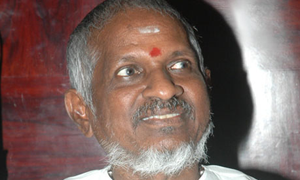 Anumanaspadam songs and lyrics
Top Ten Lyrics
Prati dinam nee darshanam Lyrics
Writer :
Singer :
prati dinam nee darshanam
mari dorakuna dorakunaa..
Kshana kshanam nee archana
ika jarapanaa jarapanaa..
ninu choodaleni roju naaku roju kaadu

|| Prati ||

nidurE raadU..raatrantaa kalalu nEse naakU
vinagalananTE tamaashaga okaTi cheppanaa ?
cheppu !
indradhanasu kindaa kUrchuni maaTlaaDadaam
alaagE chandamaamatOTi kulaasaa UsulaaDadaam
vintunte vinta gaa vundi kotha gaa vundi emiti ee kadhanam
porapatu kadha kaadu gatha janma lona jajipoola vasanedo

|| Prati ||

Puvvula nadilo andam gaa naduchukuntu ponaa
Voohala rachane theeyangaa chesi thirigi raana
vennela podi nee chempalaki rasi choodanaa
sampangi poola parimalam vayasuki addi aadanaa
adento maikame nanu vadalenu poda jaragadu nijamu
jadi vaana kuravali yeda loya loki jaari poye dari choodu

|| Prati ||
---
How to use
In Junolyrics, This box contains the lyrics of Songs .If you like the lyrics, Please leave your comments and share here . Easily you can get the lyrics of the same movie. click here to find out more Lyrics.