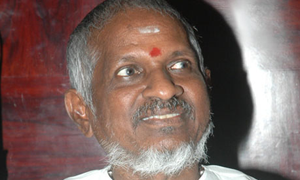 Rudraveena songs and lyrics
Top Ten Lyrics
LALITA Lyrics
Writer :
Singer :
Lalita priya kamalam virisinadi
lalita priya kamalam virisinadi
kannula kolanidi
udaya ravikiraNam merisinadi oohala jagatini
udaya ravikiraNam merisinadi oohala jagatini
amruta kalaSamugaa pratinimisham
amruta kalaSamugaa pratinimisham
kalimiki dorakani chelimini kurisina arudaku varamidi
lalita||
rEyi pagalu kalipE sootram saandhya raagam kaadaa neelO
naalO pongE praNayam
nela ningi kalipE bandham indhra chaapam kaadaa mana snEham
muDivEsE paruvam
kalala virula vanam mana hrudayam
kalala virula vanam mana hrudayam
valachina aamani kUrimi neeraga chErina taruNam
kOTi talapula chivurulu toDigenu tETi swaramula madhuvulu
chilikenu
tETi palukula chilakala kilakila teega sogasulu toNikina
milamila
paaDutunnadi edamuraLi raaga charitara galamruduravaLi
toogutunnadi marulavanI lEta viri kulukula naTanagani
vEla madhumaasamula poola dharahaasamula manasulu murisenu
lalita||
kOrE kOvela dvaaram neevai chErukOga kaadaa neekai mrogE
praaNam praNavam
teesE swaasE dhoopam choosE choopE deepam kaadaa mamakaaram
nee pooja kusumam
manasu himagirigaa maarinadi
manasu himagirigaa maarinadi
kalasina mamatala swarajati paSupati padagati kaagaa
mEni malupula cheluvapu gamanamu veeNapalikina bilibili
gamakamu
kaali muvvagaa nilichenu kaalamu poola pavanamu vEsenu
taaLamu
gEyamainadi toli praayam raayamani maayani madhukaavyam
swaagachinchenu prEma padam saaginadi iruvuri bratukuradham
kOrikala taarakala seemalaku chErukone vaDi vaDi paruviDi
udaya ravikiraNam merisinadi oohala jagatini aaa
lalita||


---
How to use
In Junolyrics, This box contains the lyrics of Songs .If you like the lyrics, Please leave your comments and share here . Easily you can get the lyrics of the same movie. click here to find out more Lyrics.