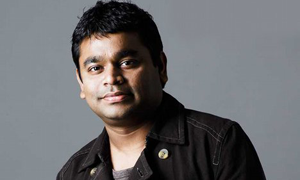 Premikudu songs and lyrics
Top Ten Lyrics
Mukkala Mukabula Lyrics
Writer :
Singer :
pallavi: mukkaalaa mukaabulaa lailaa O laila
mukaabulaa chukkaa milaa lailaa O laila
lavvuki kaapalaa
paruvaalaku paTTulaa
SRungaara deevulaa
sindhoora poovulaa
mattu jalle manchu vennela

charanam 1: juraasik paarkulOna saradaagaa jODina jaaj myUjik nEne paaDEnu
pikaasO chitram nannu venTaaDE chitramgaa Teksaas lO naatO aaDEnu
kav baayi kannu koDitE
plE baayi chEyi paDitE
oLLanta seksayyindi
gunDello fiksayyindi
paap myUjik trillayyEnu
sTraaberri kaLLayyEnu
lav sTOree oorinchEnu
picchekki ooginchEnu
mana prEmageetamE prati nOTa palakaala

charanam 2: tupaaki lOD chEsi guripeTTi kaalchina hRudayaalu gaayapaDunaa
timingaLaalu paTTe valatecchi vEsina aa ningi chukkalu chikkEnaa
bhookampam vastE yEnTi
bhoogOLam pOtE yEnTi
aakaaSam viDipOtundaa
ee vaina renDoutundaa
raavEla raajahamsa
ratanaala maNipoosa
jinkalle chinduleyyi
sandELa vinducheyyi
santOsham ennaDu saagaramai saagaala
---
How to use
In Junolyrics, This box contains the lyrics of Songs .If you like the lyrics, Please leave your comments and share here . Easily you can get the lyrics of the same movie. click here to find out more Lyrics.