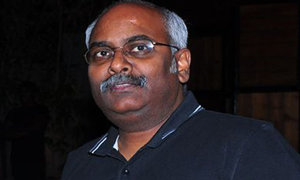 Badrinath songs and lyrics
Top Ten Lyrics
Nachchavura Lyrics
Writer :
Singer :
Song: Nachavura
Singers: Sri Ramchandra, Chaitra
Lyrics: M.M.Keeravani, Ananth Sriram
Pallavi:
Nachavura vadalanura vadalanura
Mechanura jathapadara jathapadara
Varase nachi adiga lera
Varame ichi ee jala dhara
Neetho edadugulu
nadavalannadi naa korika ra
Needaga thodundame
ika naa theerika ra
~~"Nachavura"~~
Charanam 1:
Kanipinche daaka chestha thapasu
Devudu kanipisthe emadagalo thelusu
Nuvvante padi chasthundi vayasu
Nee vaipe lagesthondi manasu
Alakaina kulukaina nuvu nathonani
Chavaina bathukaina ne nethonani
Vinnanule priya
Nee mouna bhashanam
Vasthanule priya
Vandella prema bandhale pandinchela
~~"Nachavura"~~
Arunakara manasahiyore…
Karimiyama sanimayamori…
Arunakara manasahiyore…
Karimiyama sanimiyamori…
Charanam 2:
Baruvekkindammo brahmacharyam
Jaragalantunde aa shubhakaryam
Alavataipothunde nee dhyanam
Edo porapate cheseymandi pranam
Jaladhare pulakinchindi ninne thaki
Kaligena aa adhrushtam naku mari
Kaadanna sakha…
Kanichi veduka
Ledantana ika
Lemmante lechi nee vollo valeyaka
~~"Nachavura"~~
---
How to use
In Junolyrics, This box contains the lyrics of Songs .If you like the lyrics, Please leave your comments and share here . Easily you can get the lyrics of the same movie. click here to find out more Lyrics.