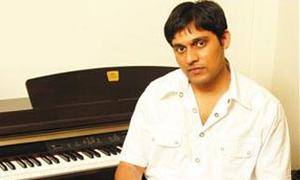 Happy Days songs and lyrics
Top Ten Lyrics
Ya Kundendu Lyrics
Writer :
Singer :
Ya Kundendu Tushaara Haara Dhavalaa
Ya Shubhra Vastraanvita
Ya Veena Vara Danda Manditakara
Ya Shwetha Padmaasana
Ya Brahma Achyutaha Shankara Prabrithibhih
Devai Sadaa Poojitha
Saa Maam Paatu Sarasvathi Bhagavati
Nishyesha Jyaadyaapaha

---
How to use
In Junolyrics, This box contains the lyrics of Songs .If you like the lyrics, Please leave your comments and share here . Easily you can get the lyrics of the same movie. click here to find out more Lyrics.